But wait! There's more!
You can now buy these splendid items.
Email granniopteryx@gmail.com to make your order, or see the buttons below. Unfortunately we have to charge more for overseas postage.
Temporarily I am suspending international postage for the mugs. (Since removing all the international buttons will take time, there might still be an international postage listed, which I will void and refund). So sorry about this – I'd love to sell you the mugs but the US mail rates are so high it is becoming ridiculous. The last time I sent a mug to the US, I sold it for $30 and it cost ME $35! If you really really want the mug, you can email me directly at granniopteryx.com. I'm willing to send you one at cost – however much that is, taking the postage into consideration.
Mug with firearm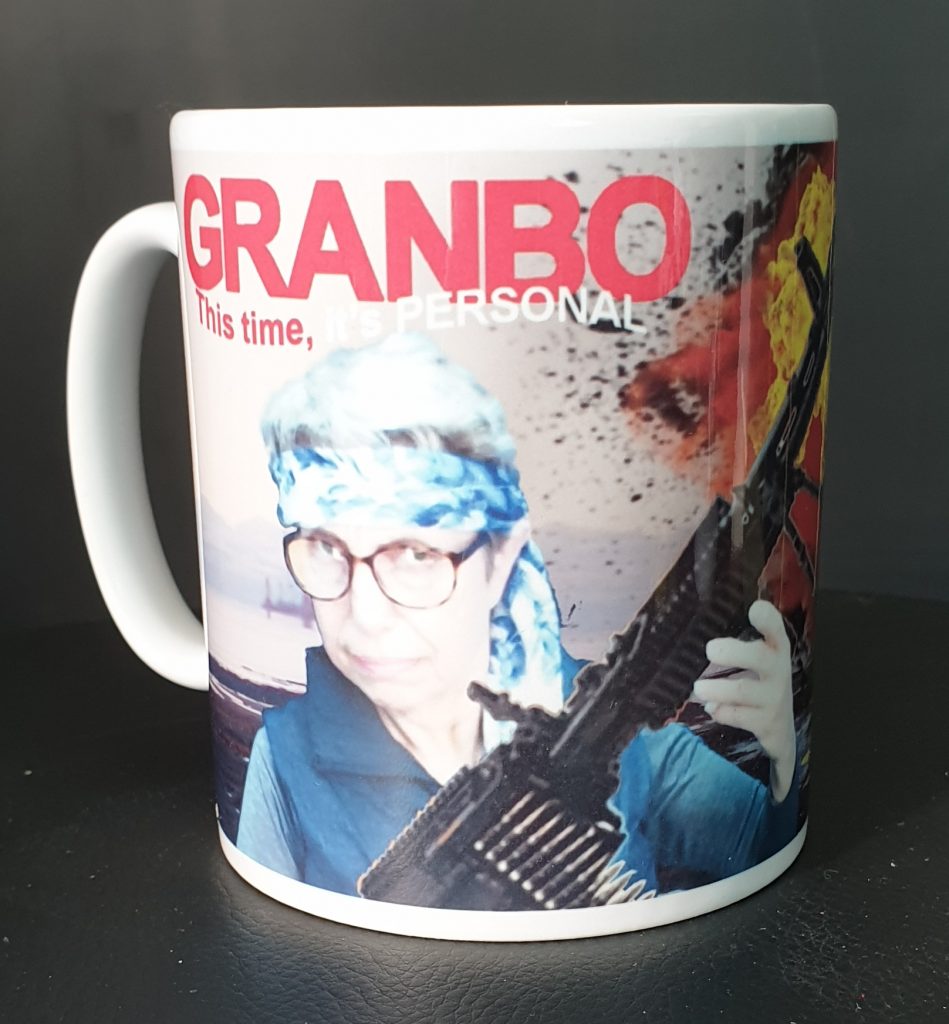 Mug with knitting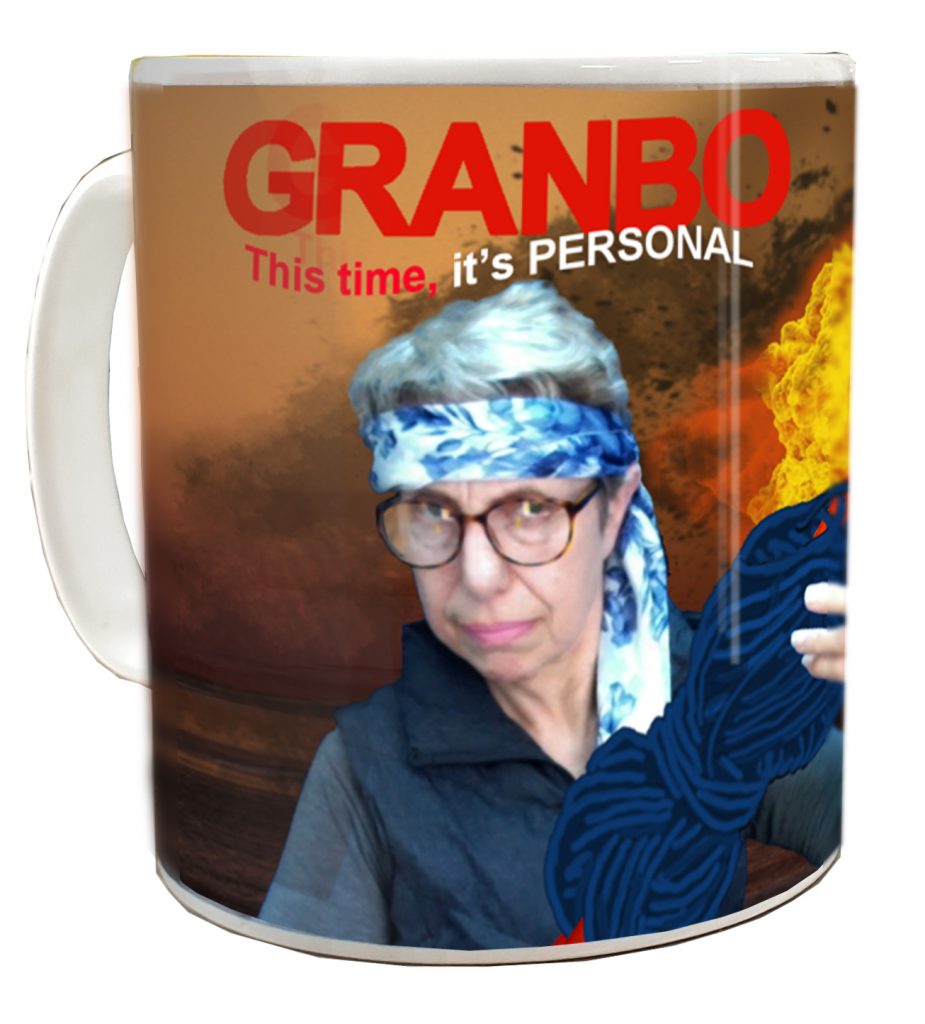 Granniopteryx mug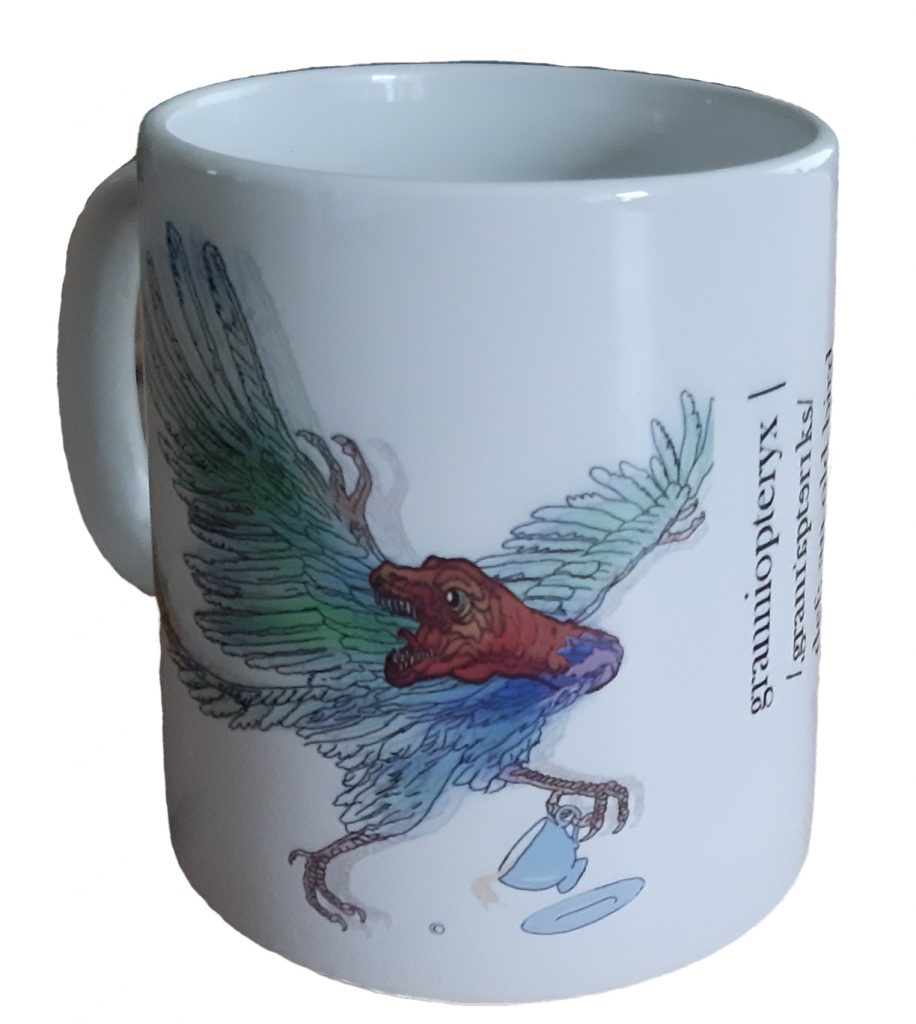 ---
Tshirt – Granniopteryx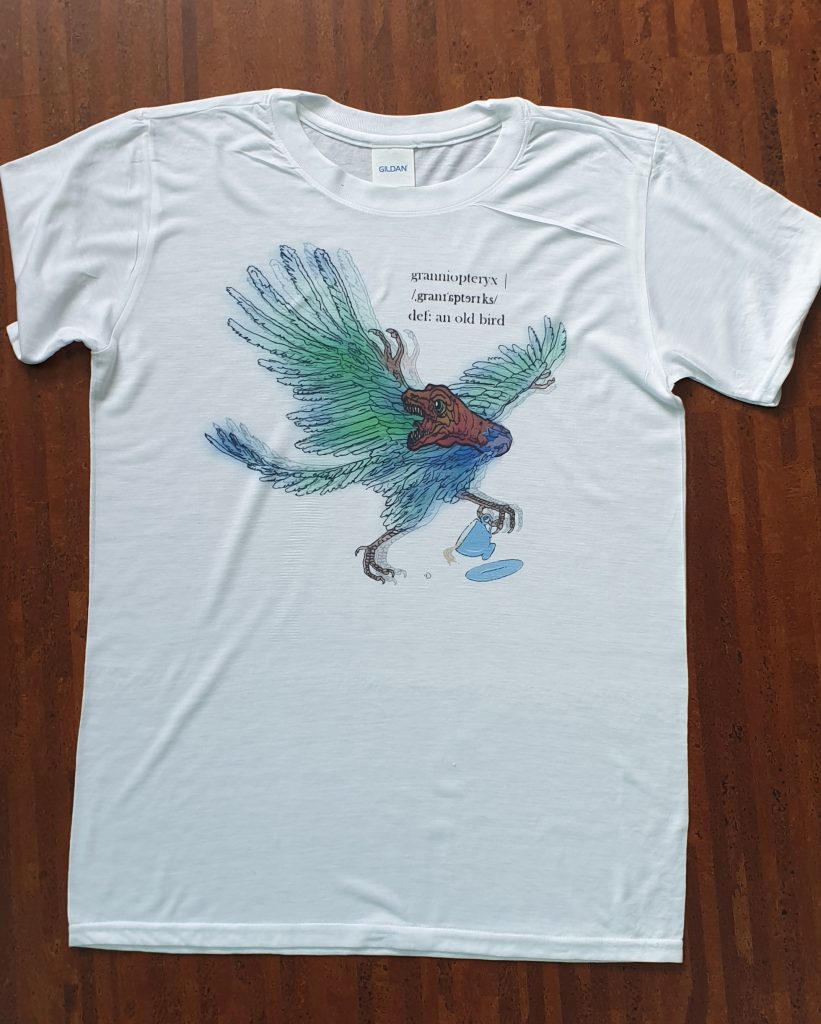 T-shirt – Granbo with firearm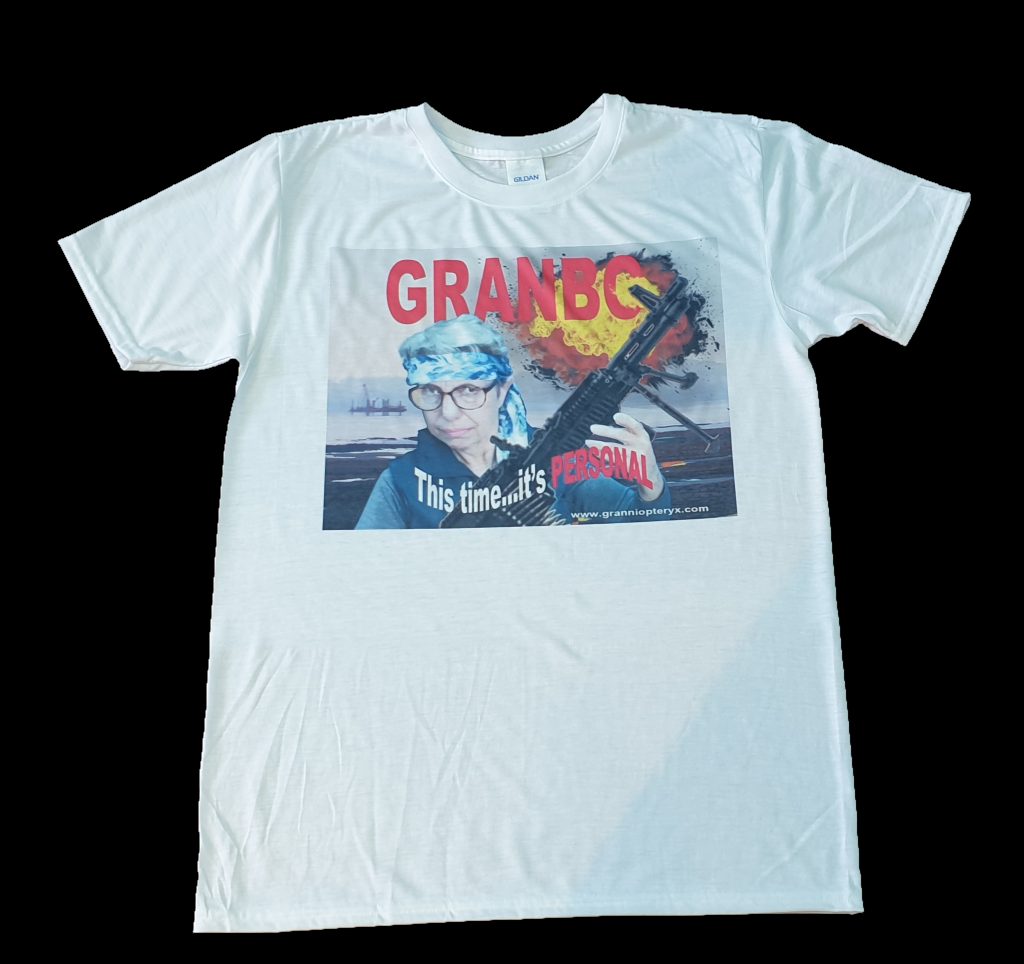 T-shirt – Granbo with knitting
(There might be minor differences in colour or size of print.)