But wait! There's more!
You can now buy these splendid items.
Email granniopteryx@gmail.com to make your order, or see the buttons below. Unfortunately we have to charge more for overseas postage.
My apologies for the high international postage price for the mugs. This is due to some crazy hikes to the US postal rate. I was considering actually not sending mugs to the USA because of that but thought possibly if you really really want one, why not? Unfortunately what I cannot do is manage all sorts of different rates for different countries.
Mug with firearm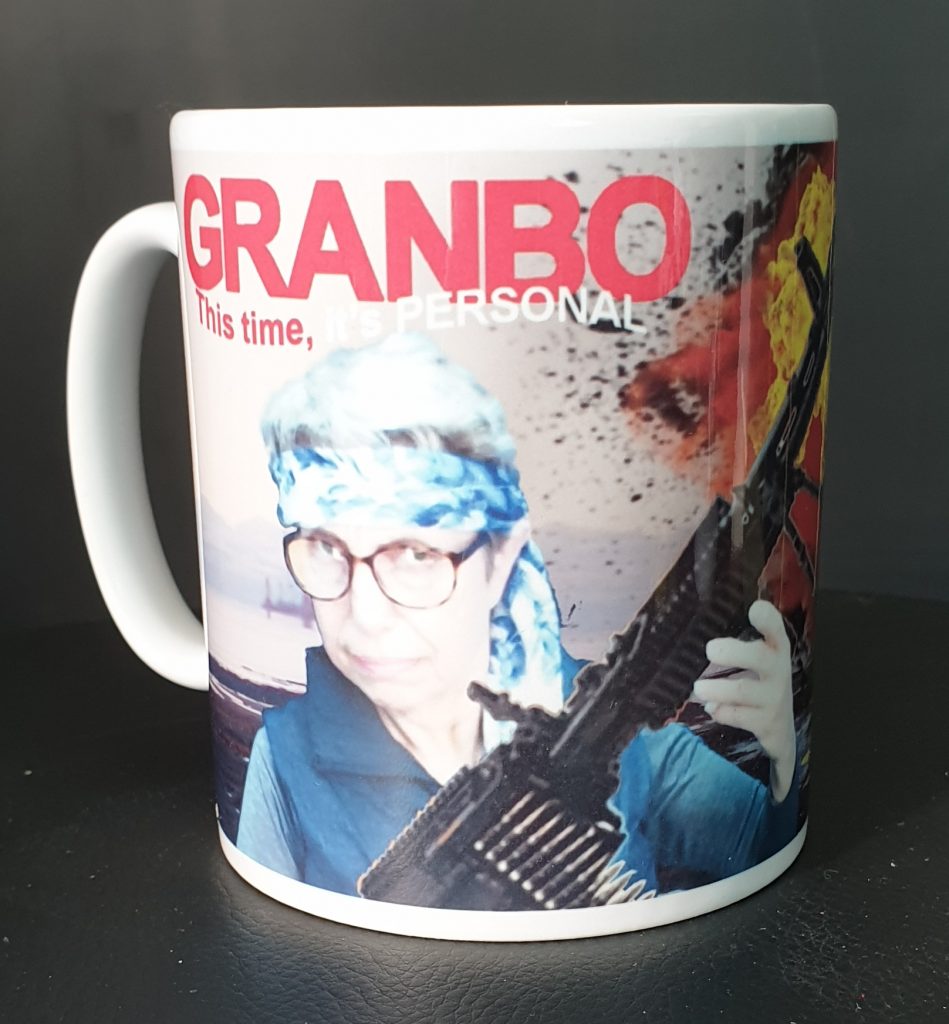 Mug with knitting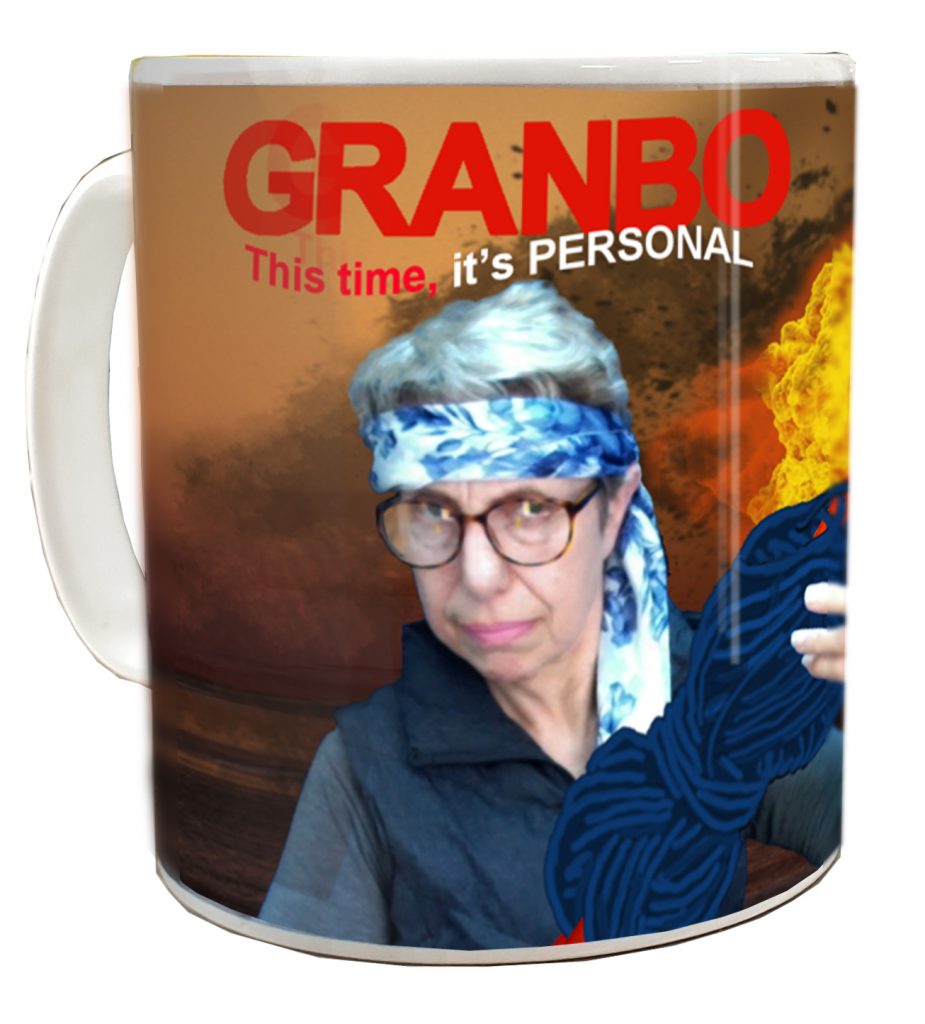 Granniopteryx mug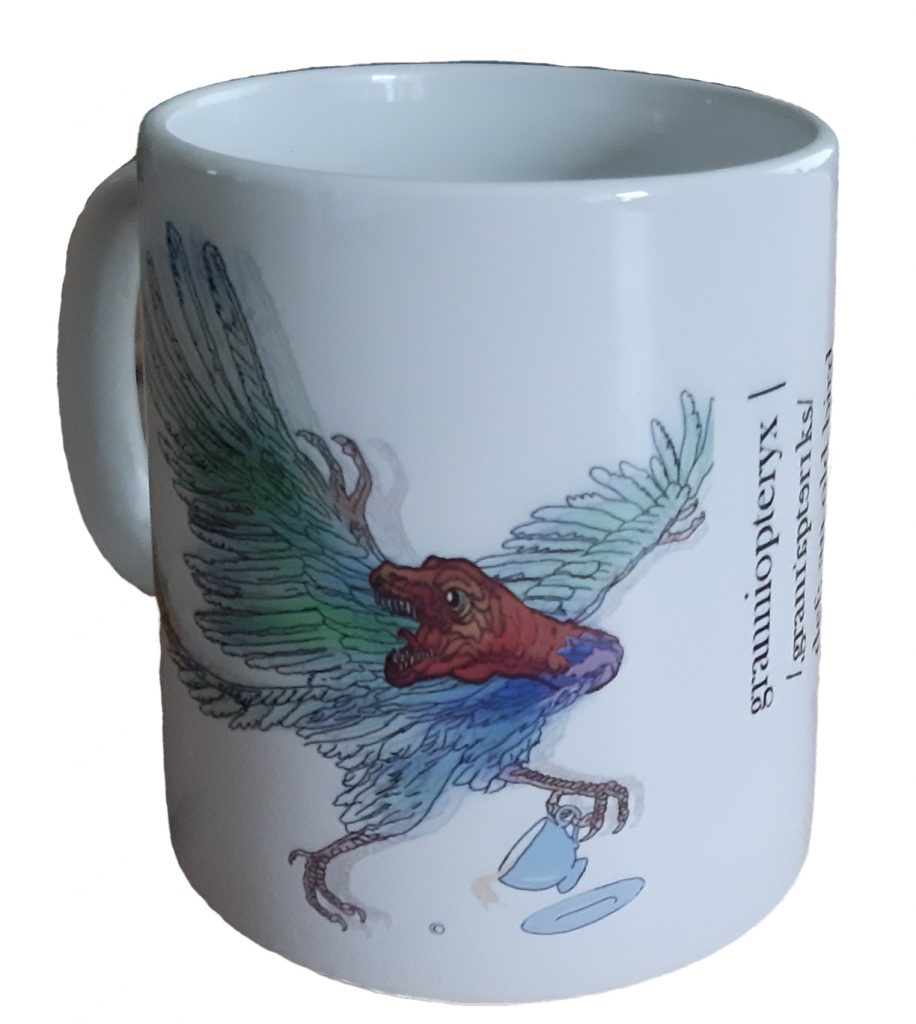 ---
Tshirt – Granniopteryx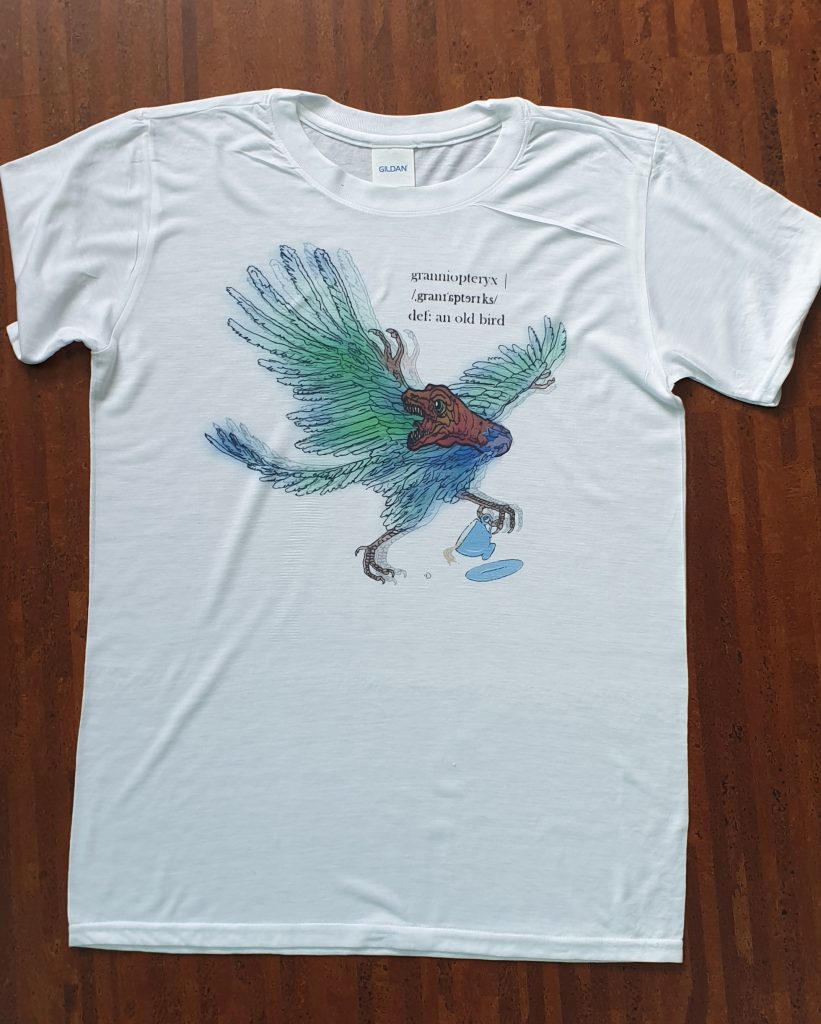 T-shirt – Granbo with firearm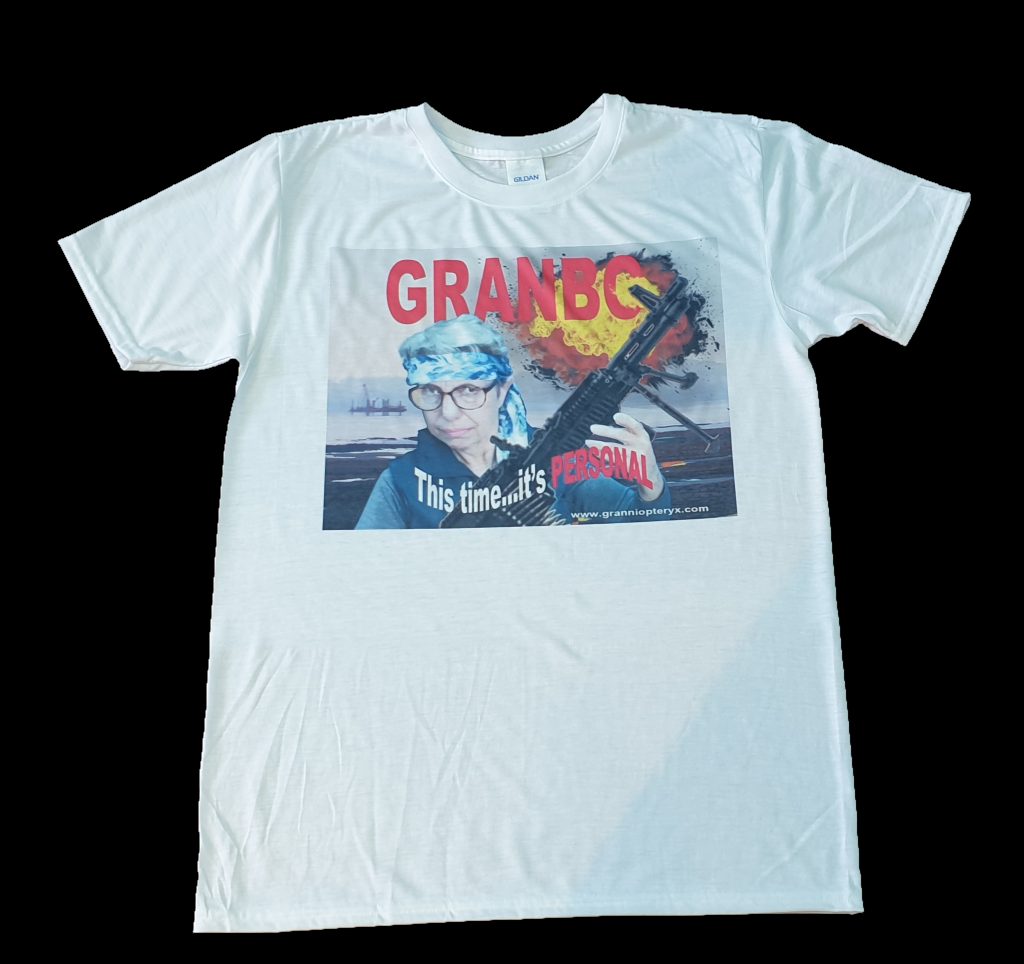 T-shirt – Granbo with knitting
(There might be minor differences in colour or size of print.)